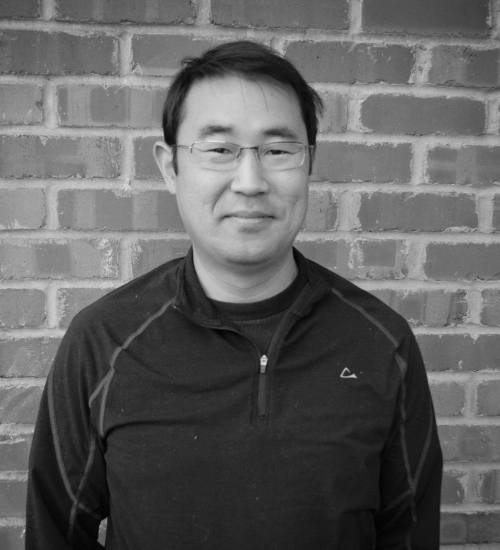 DIALED IN ON KYLE
Kyle Mizuno's philosophy on winemaking is simple: Let the wines speak for themselves and don't screw it up. Similar to artists molding clay, or crafting a unique piece of wood into an amazing work of art, he sees the process of winemaking as the same. According to Kyle, "we're not here to overcomplicate the process, it's a culmination of all the tireless work in the vineyard and then it's my job to work with our production team to not to make a mess of it." Working with Consulting Winemaker Aaron Pott is an amazing experience that he truly treasures. Because of Pott's vast encyclopedic wine knowledge and wicked sense of humor, Kyle looks up to him as a mentor, yet treats him as family.
ÆRENA'S POTT OF GOLD
ÆRENA Wines' Consulting Winemaker Aaron Pott is to Napa winemaking what the Rolling Stones are to Rock 'n Roll - definitive, iconic, classic. Aaron's philosophy on winemaking is to make sure a sense of place comes through loud and clear from the vineyard. He sees this not as a non interventionist tactic, but rather an act of working the wine at the right times to expose the best characteristics of the variety and the site.
In almost all definitions of "art" in the dictionary there is a reference to "human works of beauty." Aaron believes wine certainly fits under that category. Ask why and he will tell you that wine is an object that is created by human intervention that results in something beautiful. According to Aaron wine is unique as art in that firstly it is ephemeral - once it is consumed it is gone. Secondly, it is the intersection between nature, agriculture and human interaction. Lastly, it is one of the few art forms that you actually experience by the simple act of drinking it. Just like art, wine becomes part of us and shapes us.
"Great wine goes beyond just aroma and flavor. Great wine creates a "mind voyage," it brings back memories, makes us think of places and times that we may have forgotten. Great wine is transporting, transfiguring and transcendental."
– Aaron Pott, ÆRENA Consulting Winemaker
WHAT A LONG STRANGE TRIP IT'S BEEN
Aaron Pott's journey through the world of winemaking has always been along a road less traveled. Here are the highlights of ÆRENA's rock star winemaker.
Blame it on a Parisian Waiter
Aaron's interest in wine started at the age of ten when a Parisian waiter brought Aaron wine instead of milk.
School of Rock
Aaron enrolls at UC Davis, graduating with a degree in enology.
The Hook
In 1990, he took his first job in the industry as assistant winemaker at Newton Vineyard. Along with the Merlot and Cabernet Sauvignon they also bottled an unfiltered Chardonnay and suddenly wine was sexy again.
European Road Trip
Aaron was inspired to move overseas and dutifully showed up at the appointed Chateau for his internship...only to be taken on as winemaker. So began 6 years of living and working in France, first as
Winemaker at Château Troplong Mondot and later director of Château La Tour Figeac. While in France, he also received a masters in viticulture from the Université de Bourgogne.
Goin' Back to Cali
In 1998, Aaron phased himself back to California with a stint as Beringer's "flying winemaker" and also meets his wife Claire. Ready to stay in one place for a while, Aaron took over as winemaker for St. Clement in 2001, then in 2004 he moved to Quintessa as winemaker and general manager.
Rock Star Status Achieved
In 2007, Pott formed Pott Wine. He continued to build his consultancy of luminous Napa wineries including our own Blackbird Vineyards and ÆRENA Wines. In 2012 Pott was elected Winemaker of the Year by Food and Wine Magazine.
OUR FAVORITE LABEL...ARTIST
Tony Hernandez is an artist whose work provides a subjective sensation of intellectual satisfaction. The tenderness in his images, counterbalanced by emblems of hope and impending peace suggests the ability of children to see past the judgments of grownups. Working exclusively on handmade birch wood panels using the technically-demanding process of encaustic painting, his works are visually simple, yet, psychologically complex. The overall message suggests that we must first look inward before looking outward.

tonyhernandezstudios.com
"I paint for emotional connection." - Tony Hernandez